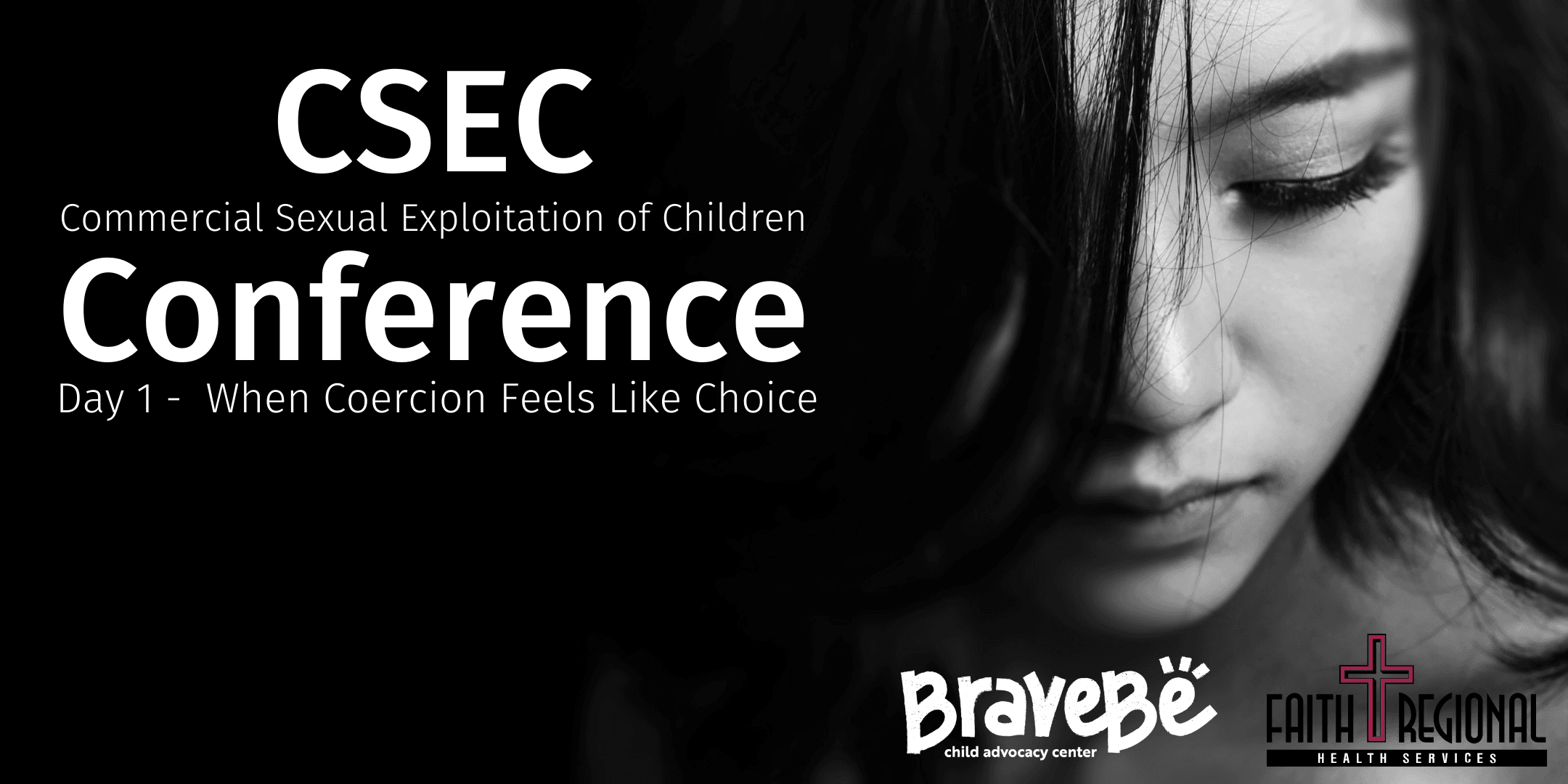 AGENDA:
9:30 A.M. - 10:00 A.M. Registration
10:00 A.M. -1:00 P.M. - Part 1
1:00 P.M. - 2:00 P.M. Break for Lunch (On Own)
2:00 P.M. - 5:00 P.M. – Part 2
When Coercion Feels Like Choice
This workshop is the integration of the personal experience of Bekah Charleston, a 10 year survivor of human sex trafficking, with the neurobiology of trauma, as presented by Chris Wilson, a retired psychologist. Bekah and Chris have been sharing this deeply personal, enlightening, and engaging workshop across the country for the past five years. They will take you through the various stages of Bekah's life, while integrating, and therefor illustrating, various principles of the science of threat and trauma. Ultimately, participants will get both a scientific and deeply personal look at how coercion really does feel like choice for survivors of human sex trafficking.
OBJECTIVES:
-Understand the role attachment plays in dampening the brain's ability to detect/react to threat.
-Gain a deeper knowledge of "fight or flight," to include how our brains process information that suggests threat may be present, and the impact trauma has on this system.
-Be able to talk about how trauma sensitizes our brains so that what a survivor picks up on as threat expands over time.
-Be able to describe to others how coercion and control ends up feeling like choice, due to the above science, as well as the concept of how the brain maps threat, and cognitive dissonance.
COST:
This training is free to attendees but registration is required.