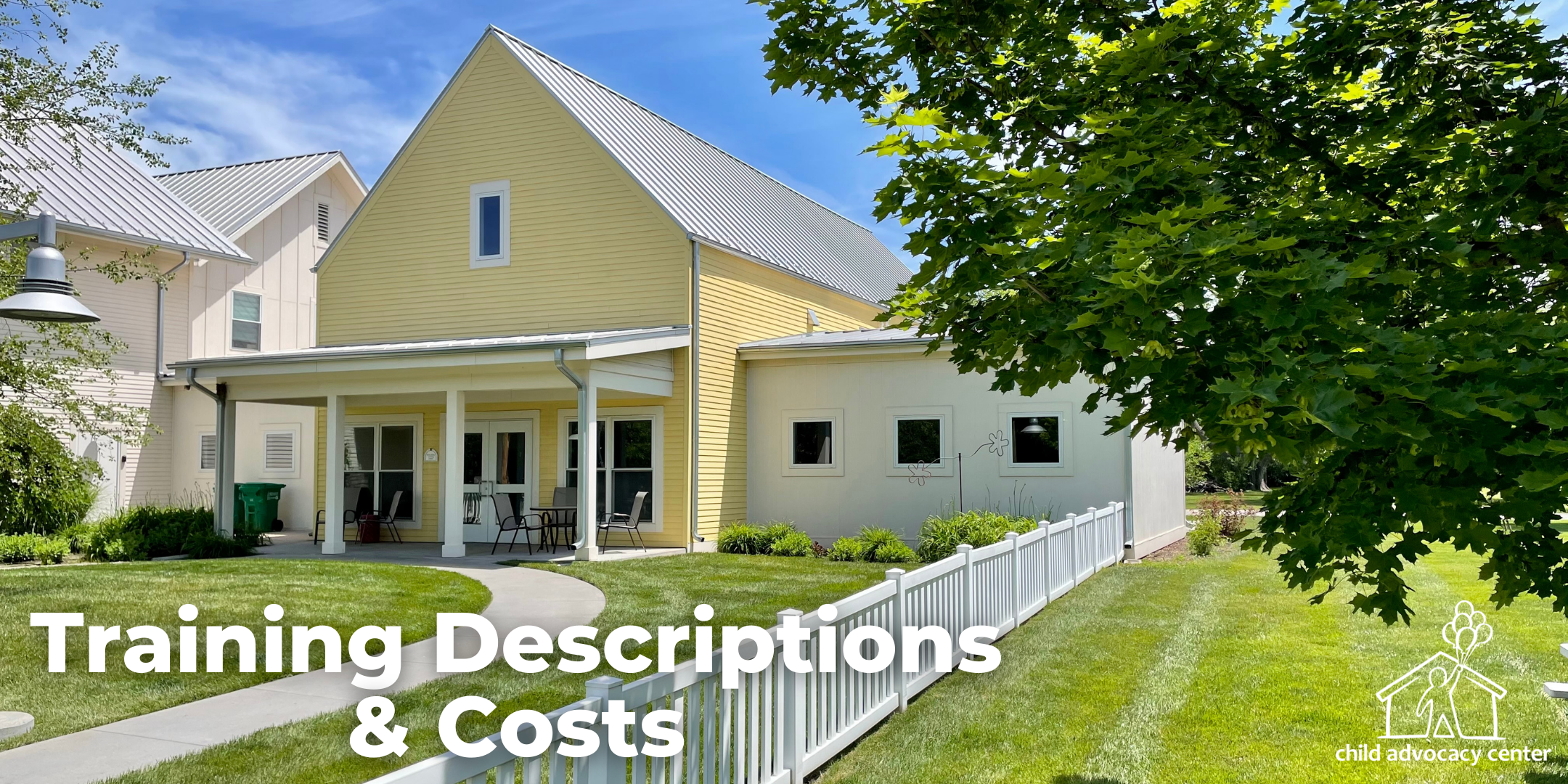 BraveBe Child Advocacy Center strives to address the issue of child abuse in our community through a proactive approach. It is our goal to educate the community about warning signs of child abuse, the appropriate response to a child disclosing to a trusted adult and prevention measures which can be taken to keep children safe from abuse.
Costs for BraveBe Child Advocacy Center Trainings are as follows:
Online Training: $15 per person, per training (payment due upon registration)

In-Person Training (on-site at BraveBe Child Advocacy Center in Lincoln, NE): Free of charge (registration required)

On-Site Training (your location): Fees to be determined upon reviewal of the Training Request Form
Please see our Training Calendar for upcoming scheduled trainings.
Descriptions of BraveBe Training Topics:
Athletes & Abuse: 3 hours
Bystanders Protecting Children: 1.5 hours
Child Abuse & Neglect 101: 3 hours
Circle of Security Parenting: 2 hours per session/ 6 weeks
Darkness to Light - Stewards of Children: 2.5 hours
Male Victims: 2 hours
Minimal Facts: 1.5 hours
Online Safety: 2 hours
Overview & Tour of BraveBe: 1.5 hours
Problematic Sexual Behaviors: 1.5 hours
Resilience - The Biology of Stress Film Screening & Discussion: 1.5 hours
Stewards of Trauma: 1.5 hours