Internship Opportunities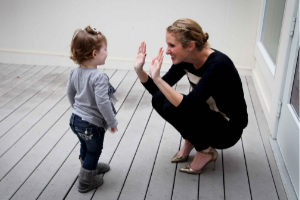 Our student interns are an important part of our success.  We have been fortunate to have enjoyed some great interns over the years --- some of whom we hired as employees!
An internship at BraveBe Child Advocacy Center provides a unique opportunity to gain an increased understanding of the child welfare and criminal justice system, the dynamics of child abuse and neglect, and questioning strategies utilized in a forensic interview.
Internships are provided for college students looking to complete a minimum of 250 hours on-site (virtual internships are not available) to satisfy practicum/internship requirements. The practicum/internship program must specify that BraveBe Child Advocacy Center will 1) complete an evaluation of the intern's performance and 2) verify that 250 hours have been completed.  
At BraveBe Child Advocacy Center, each intern will be assigned a focus area at the beginning of their internship but will routinely rotate their assignment to gain a broader perspective on the work we do.  Interns are assigned to:
•    Observe forensic interviews and prepare a draft summary;
•    Assist our multidisciplinary teams by preparing a summary of all new child abuse and neglect reports accepted for initial assessment;
•    Observe the non-offending caregiver(s) initial interview and assist the child advocate with documentation;
•    Provide clerical support and attend professional training