Wish List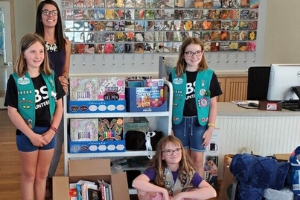 BraveBe Child Advocacy Center will not be accepting any donations of USED items (toys, stuffed animals, games, books, etc.).
Donations of NEW goods are greatly appreciated!
We have created several Amazon wish lists to make it easy for you to purchase and send items to BraveBe. Please feel free to use them as inspiration and shop elsewhere! If you do purchase on Amazon, please consider using the Subscribe & Save feature to make recurring donations!
Items currently in need include:
Ring Door Bells - for keeping our families safe when there is a safety concern

Office and Lobby supplies - Amazon, Target, Walmart, and Office Depot gift cards

For families who end up spending hours at BraveBe over mealtimes - $10-$20 gift cards to Dairy Queen, Raising Canes, Burger King, McDonald's, Noodles, Chik-fil-a, Taco Bell, HyVee, Super Saver, etc

For families who need help getting to and from their appointments - $10-$20 gift cards to Phillip's 66, Kwik Shop, Casey's, etc

For families who need alternative transportation – bus passes, gift cards to Uber/Lyft

To provide a dose of fun for families during a difficult time - Gift cards to family-friendly experiences (Lincoln Children's Zoo, Lincoln Children's Museum, Prehistoric Putt, Urban Air, Lost in Fun, Paint Yourself Silly, etc)
Many thanks to Norland Pure who is our official in-kind bottled water supplier!
If you are interested in donating items or have any questions about in-kind donations, please contact our Front Dest at front.desk@bravebe.org or 402-476-3200.
---
If you are interested in donating items, please contact Abby Worster at abby@braveb.org or 402-476-3200.