2022 Mike Sucha Memorial Golf Classic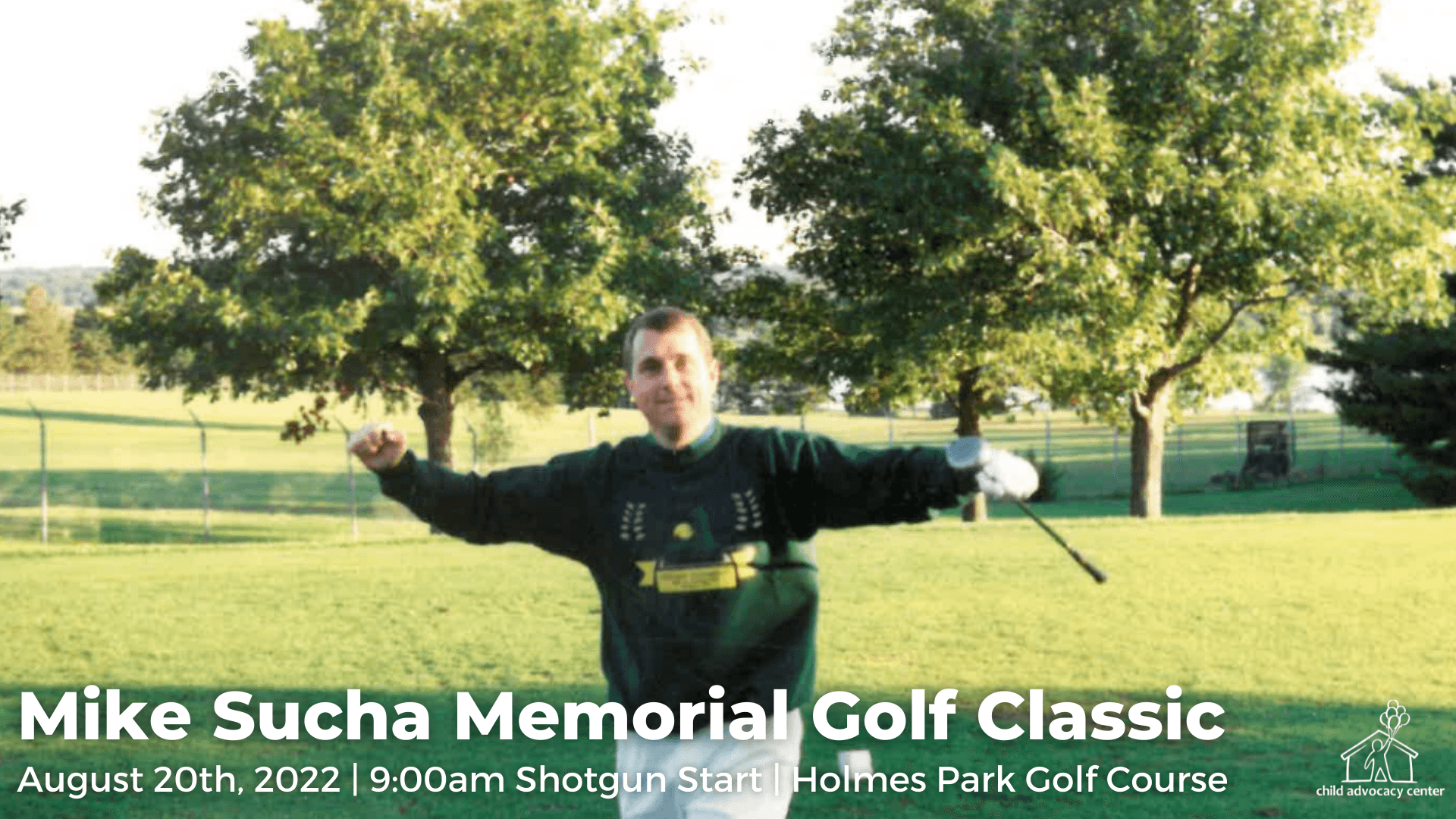 Please join us for the 12th Annual Mike Sucha Memorial Golf Classic!
Registration for the event includes 18 holes at the beautiful Holmes Park Golf Course with a cart, range balls, flag prizes, raffle, cash payouts & lunch! Support a great cause while enjoying a round of golf with your favorite friends!
Interested in sponsoring this event? $500 Corporate Sponsor | $50 Flag Prize Sponsor | Any item or donation welcome for raffle prizes
Information About the Child Advocacy Center:
The Child Advocacy Center is a non-profit organization providing a safe, child friendly location for conducting forensic interviews and medical evaluations for abused children in Southeast Nebraska. The Child Advocacy Center has established itself as an organization that can and does make a difference for children and families in our community. We respect the courage it takes for a child to tell and nothing is more important for us than creating an environment that is safe and supportive. We understand that what we do matters.
We also recognize that we work as part of a team with law enforcement, Health and Human Services, medical personnel, mental health providers and prosecutors. We strive to operate in a work environment that is marked by honest, responsible and open communication. As a team, our aim is to support each other in a very difficult job. We are proud of the work we do and invite you to get involved.
If you would like to donate to our cause, visit smallvoices.org/donate or click the link below.
REGISTRATION AND PAYMENT DUE BY AUGUST 5, 2022!