Development Internship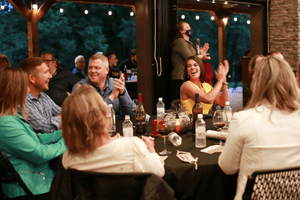 Our student interns are an important part of our success.  We have been fortunate to have enjoyed some great interns over the years --- some of whom we hired as employees!
An internship at BraveBe Child Advocacy Center provides a unique opportunity to gain an increased understanding of non-profit management, marketing and fundraising. You will also have the opportunity to learn more about the child welfare and criminal justice systems, and the dynamics of child abuse and neglect.
Development Interns at BraveBe Child Advocacy Center must be actively pursuing a degree in hospitality, marketing, business or a related field. Interns must be willing and able to complete the amount of hours required by their university – or at least 100 hours within 3 months (virtual internships are not available). Interns must be seeking internship credit at their college or university and have an advisor/instructor for accountability purposes. Experience working with social media and/or events is preferred.
At BraveBe Child Advocacy Center, it is our goal to provide the Development Intern with a wide variety of knowledge in the field of non-profit management and fundraising. Some areas of focus will be:
Assist the Marketing & Event Coordinator with the production and distribution of social media posts.  

Assist the Marketing & Event Coordinator with the planning of our two fall events: Harvest of Hope and Monster Dash. 

Assist the Director of Donor Engagement & Philanthropy in tracking donations, analyzing donor data and trends, as well as help with the acknowledgement and recognition of donors according to the Stewardship Plan.  

Assist the Grant Writer with the management of active grants, as well as with the search for prospective new grant opportunities.